Snowmobile Safari into the remote Arctic plateau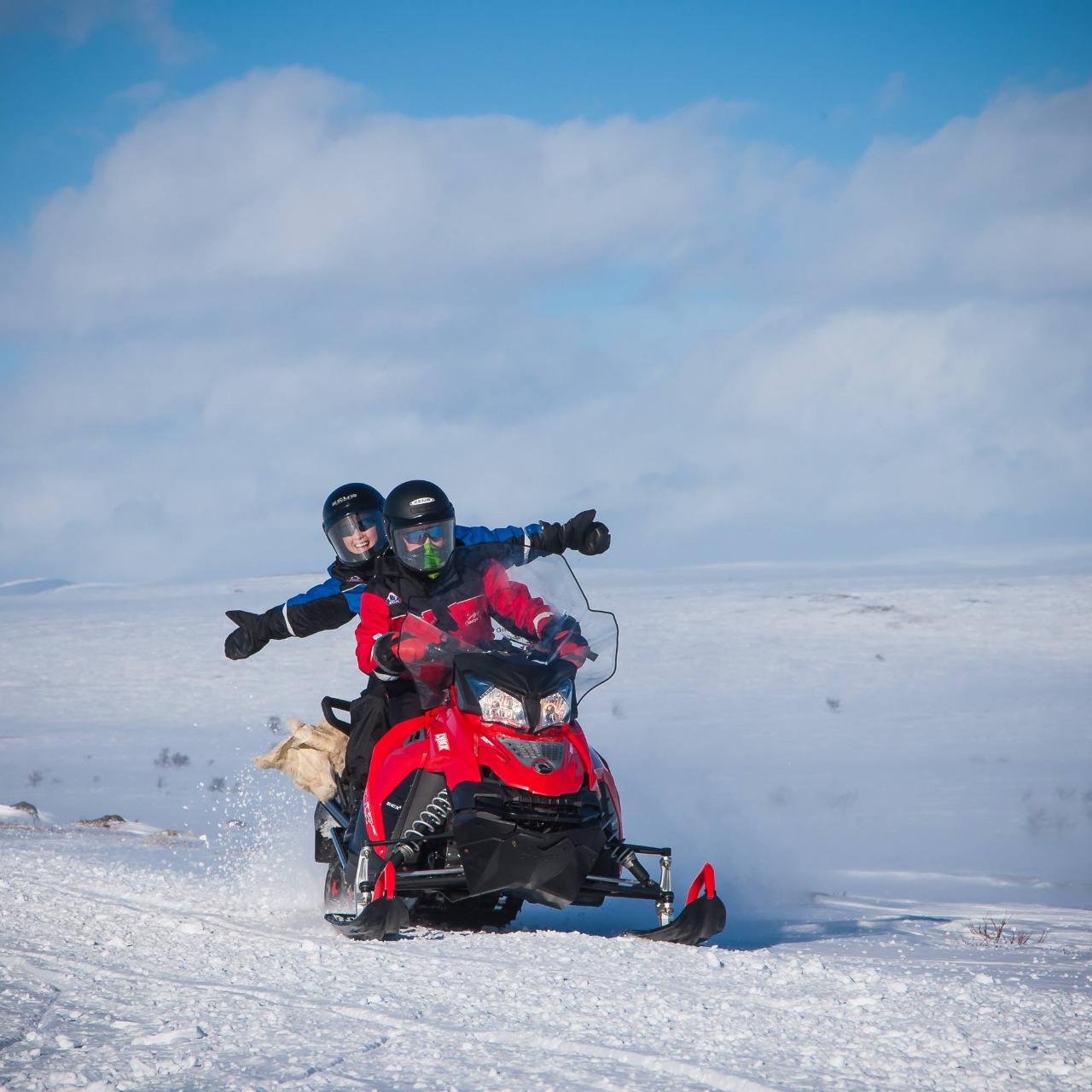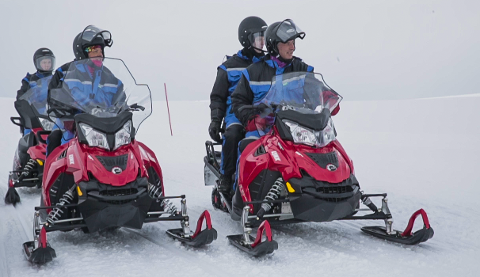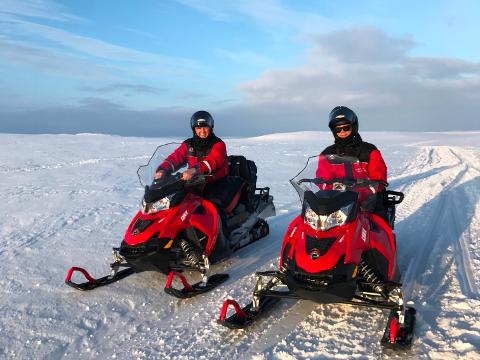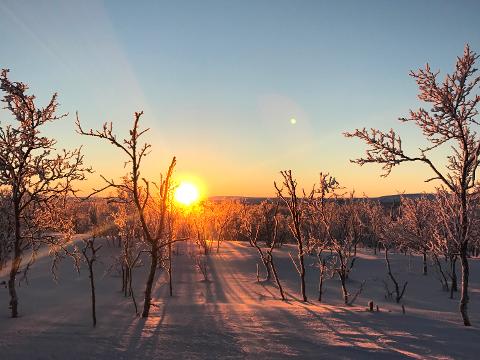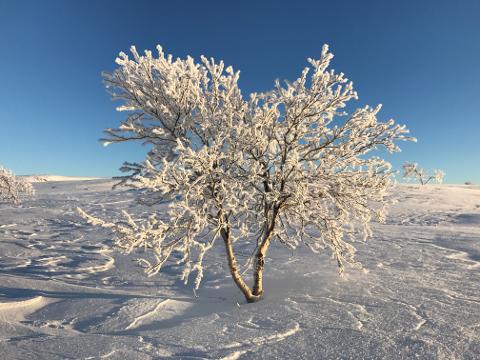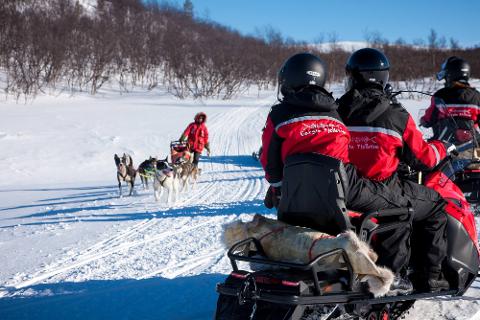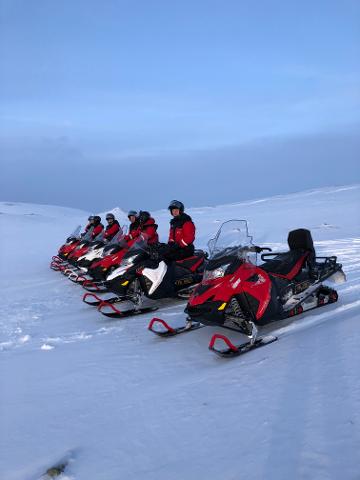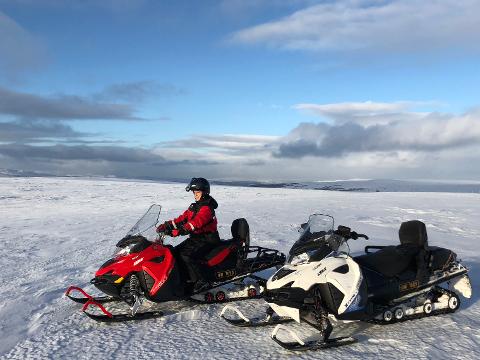 Duration: 3 Hours (approx.)
Location: Alta
Product code: P1ZL05
Join us and experience the splendor of the arctic wilderness!

You will create memories to last a lifetime.
No previous skills are required to drive a snowmobile and all you need is a
regular driving license, it's just as easy as it is fun. A thorough safety
introduction and driving instruction will be given before starting the trip.
You will drive in pairs, one driver and one
passenger on each snowmobile, with an opportunity to switch places during
the trip. There is an option to drive your own machine should you prefer
that. (Please note that the max weight of the passenger is 88 Kilos as set by
the manufacturer).

We will drive onto the remote Finnmarksvidda mountain plateau, one of Europe's last
wilderness areas. We follow the old postal trail up on to the highest point of the plains.
The temperature on the plateau can vary from a few degrees above zero to extreme cold.
We cannot promise you windless days and clear sky, but whatever the weather, the scenery
on the plateau is magnificent and impressive. Hot beverages and a
snack/cake add a cozy touch to the outdoor experience.


We keep you close to nature and adventures


​Price includes:

Pick up and drop off Alta, thermal suit, mittens, winter boots and helmet,
experienced guide, your own snowmobile including fuel, coffee/tea, an optional visit
at the lodge's husky kennel​ after the tour.
​Cancellation may occur due to weather conditions